In recent times, there has been a growth and a lucrative market for real estate homes and although most individuals currently look to online real estate platforms and portals to buy a home or even rent a house, acquiring a bare land remains an appealing prospect to many.
In Ghana, the process to acquire a land has over the years become a daunting task for individuals, companies, stakeholders, real estate developers and even the government. Most people are however undeterred by these problems and brave through them until they eventually acquire their preferred lands.
A majority of the lands in Accra are not owned by private entities or even the government, instead, they are owned by families, traditional leaders and chiefs and are categorised as stool lands. These groups have Allodia title, which is the highest legally recognized land title regarding possession and confers their sovereign autonomy over a land. These individuals then dictate the best candidate to be given ownership of a land, basing their decision on who follows through with their demands. These demands sometimes conflict with legal processes thus creating continuous legal battles.
Lands are mostly acquired for residential or commercial purposes and are held as leasehold properties by leaseholders who have a limited duration of up to 50 years as expatriates and 99 years as citizens until they have to renew the term of the lease or vacate the premises.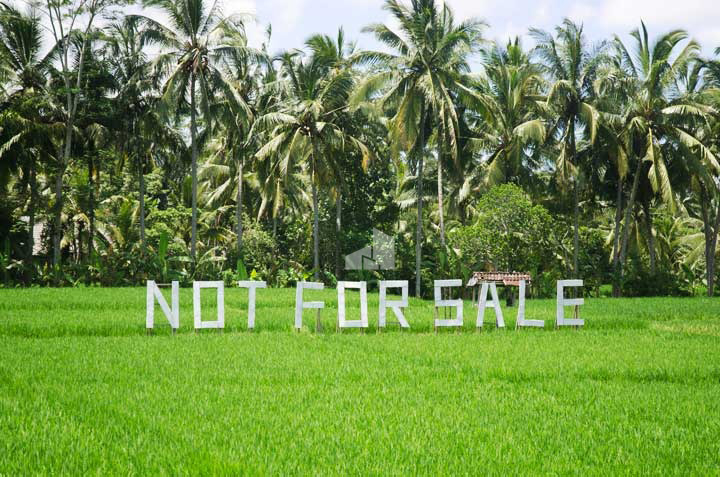 The question of who owns the land you are interested in acquiring however, usually becomes difficult to answer, as the lines of ownership are murky due to an inadequate record keeping system. This often causes parties interested in acquiring lands to face various problems. These may include, paying more than they originally bargained for – due to the interference of members of the family of the landowner who may have felt left out of the sale process. Parties also have to deal with issues of encroachers who develop a sense of ownership and entitlement over lands when the owners stall in putting up a building or cease work over a period of time. In addition, inadequacies of the land registration process and searches have resulted in double sale of lands which creates the issue of land guards attacking landowners.
Prices of these lands are also another challenge that buyers are confronted with. The propositions from landowners are ridiculous and their justification for having such pricy lands is the appreciation of land value and also inflation. Due to the non-regularisation of this phase of land acquisition it becomes the buyer's headache to negotiate a somewhat good deal.
An understanding of what the processes involved in acquiring these lands are, what to do, who to talk to and where to go solves the challenges and complication in its purchase.
Lands in Accra may look the same but legally fall under certain categories that purchasers should know of. For instance, lands in Accra are what we call customary lands as they are owned by clans, stool leaders and families.
Buying a private land from such an entity can prove rather delicate and problematic as the Lands Commission do not necessarily have a 'criteria' for the latter to follow. Knowledge of this will require the buyer to be circumspect by doing necessary investigation of lands to avert imminent disputes. Issues of multiple land sales are far too many.
These problems are not without solutions and it is something the buyer must engage in. One bit of advice which experts' give is to never pay outright. If you are interested in a particular land and the owner is willing to part with it, find out all you can about it and ensure the Lands Commission is also able to validate the status and also the actual owners of the land. Governmental agencies such as its land administrators also need to verify whether it has been recorded for state projects and off the market.
Also, a request for certified site plan which shows a clear demarcation of your exact land size and location is paramount, for this you will need to get your own surveyor aside the one provided by the seller. When satisfied, negotiation of sale terms and consequent drafting of a purchase and ownership transfer contract can be done with your lawyer. It is only after this that payment can be made for the land.

Registration of the land is the final process and gives certainty and facilitates proof of title. Although you're legally the owner, registering the land is proof of the documentation and your rights as the owner is protected. To a larger extent it also reduces litigation issues. Unfortunately, registering the land has its own challenges but it still doesn't take the shine from the benefits of having it registered. In a system of land registration, one can easily tell who the owner is.
It is unnecessary for Ghana to continue recording issues of land litigation and brawls when laws have been enacted and put in place to address these challenges. There are a few things the government can do in that regard and education is key amongst them. Proper enlightenment on procedures will give buyers enough information to arm themselves with when dealing with land owners. In addition, government is also required to make the process of registration and searches easier for individuals who purchase these lands by dealing with officials who extort these individuals before providing the services required.
Also, dubious individuals who decide to sell a piece of land to multiple buyers should not be allowed to go scot-free. The laxity in getting these people behind bars has made them more confident about their illegal activities. The success of the sale of land is dependent on the price as well, therefore the government must ensure a bill is passed to regulate a reasonable range of prices that sellers are required to comply with.
The process of land acquisition must be well monitored and regulated to ensure that, individuals and corporate bodies and the nation as a whole enjoys seamless and simple land transaction experiences.
Vice president Dr. Mahamadu Bawumia today also tasked the Lands Commission to digitalize land registration throughout Ghana, in order to make land search and purchasing less robust and less time consuming which would be a large welcome to Ghanaians all over the world.